• Alexandra Reynolds • 1940's • D40-5087 • dress • EvaDress Patterns • frock • Pattern Tour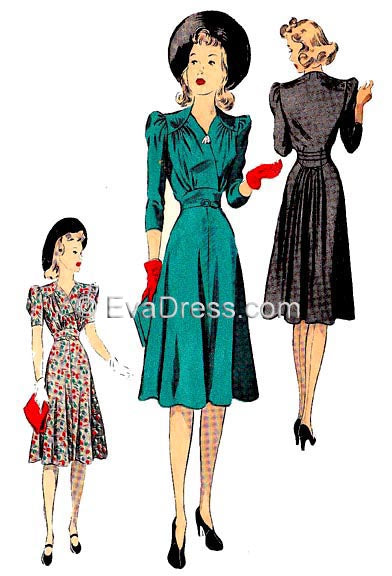 8-piece pattern originally by DuBarry Pattern Co., 'A softly styled afternoon dress with the back cut in one with the shoulder yokes.  The surplice bodice is draped in flattering fashion above the molded diaphragm yoke.  The skirt is slightly flared with gathered fullness in the back.  Short or three-quarter length sleeves.' 3/4" seams are given at underarm (side) seams and 1/2" seams are given on all other edges. Here is an Australian customer's GORGEOUS lace rendition of this dress, as entered in the EvaDress Fabulous Forties Pattern Challenge!   Check out the amazing version of this dress by The Authentic Vintage of...
---
• Alexandra Reynolds • 1930s • 1940s • B40-1624 • D40-2798 • D40-5087 • EvaDress Fabulous Forties Pattern Challenge • EvaDress Patterns • frock • T40-9016 • The Week in Patterning Storyboard • Vintage Patterns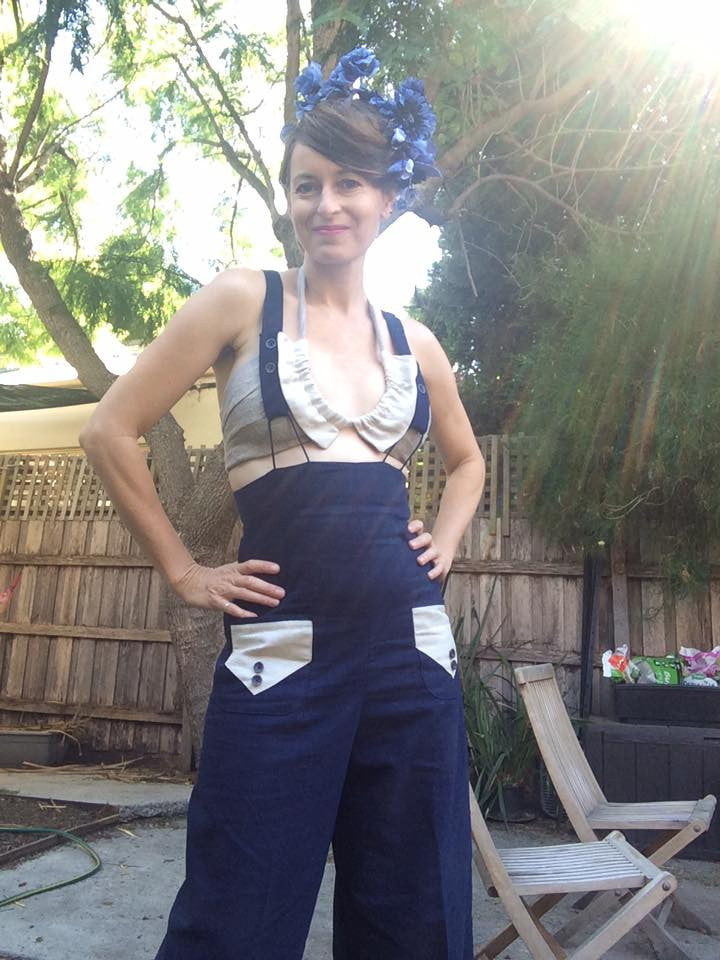 It was tough to evaluate the entries in the EvaDress Patterns Fabulous Forties Challenge because they were, well so fab! Lil from Oz took the finalist spot for her versatile ensemble of the 1945 high-waist trousers and 1945 beach tops! While she said she did not consider herself as a '1940s', Lil sure pulled it off using a lovely combination of linen, wool and flowers! Extra meaningful, the trousers and braces are in lightweight wool from her mother's cache of fabrics. She re-sized the trousers (currently a single-size pattern) to fit and added fun contrasting pockets. The inside scoop: plain...