• Alexandra Reynolds • 1940's • dress • EvaDress Patterns • Kimono • Linda Przybyszewski • SE40-1519 • Vintage Patterns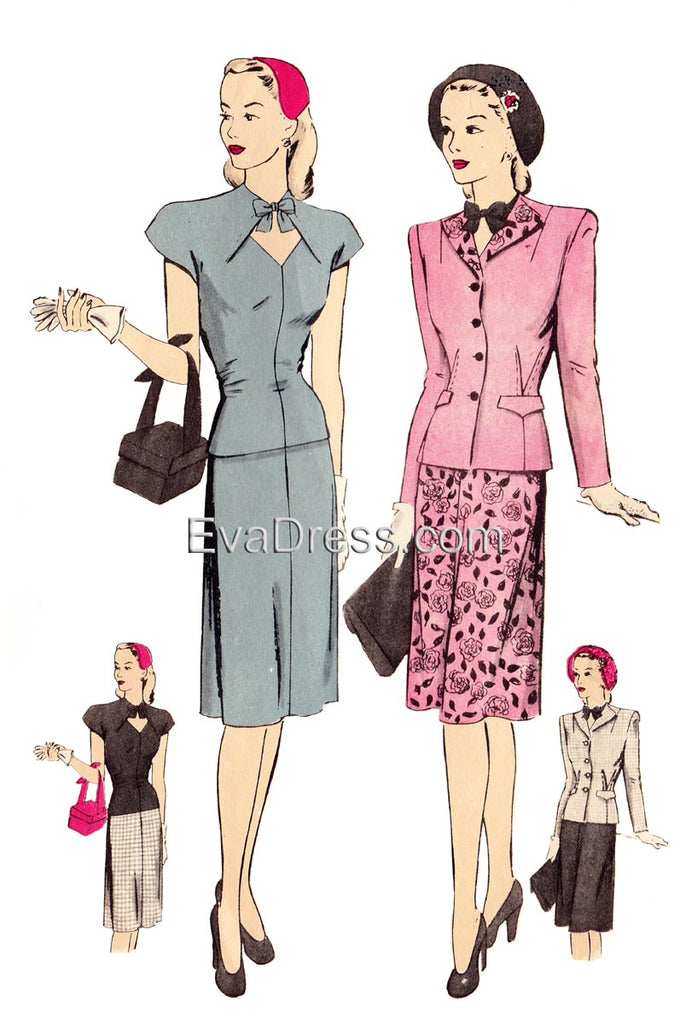 This is a 16-piece pattern originally by Hollywood (1519).  I offer it as the three-piece ensemble or just the blouse, as a separate in size: Set A fitting 14-20 (32" to 38" bust, 27" to 32" waist, 35" to 41" hip) or, Set B fitting 40-46 (40" to 46" bust, 34" to 40" waist, 43" to 49" hip). Linda Przybyszewski has presented the concept of framing the face with flattering necklines in vintage designs (be sure to pick up her book, The Lost Art of Dress, Basic Books).  This kimono blouse is cut rather long and when it is worn...
---
• Alexandra Reynolds • 1940's • EvaDress Patterns • pattern perforations • SE40-1519 • The Week in Patterning Storyboard • Vintage Patterns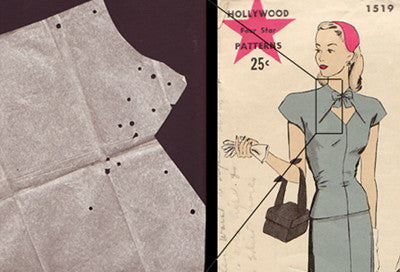 I respond to 'Unsuccessful search terms' I observe in my web site admin page by filling in what I can throughout the site.   This week, 'perforation meaning' was one such term, so this is a post to address just what those little punched markings in your vintage pattern can mean. The first individually packaged sewing patterns marketed for the home sewer came in the form of un-printed, pre-cut tissue pieces.  Each piece was factory punched with perforations indicating the pattern piece letter or number (a few pattern makers, such as Vogue punched the entire name of the piece into...