• Alexandra Reynolds • 1930s • 1940s • 1950's Vogue • 1950s • costume • EvaDress Pattern Challenge! • EvaDress Patterns • evening • evening gown • gown • Threads Magazine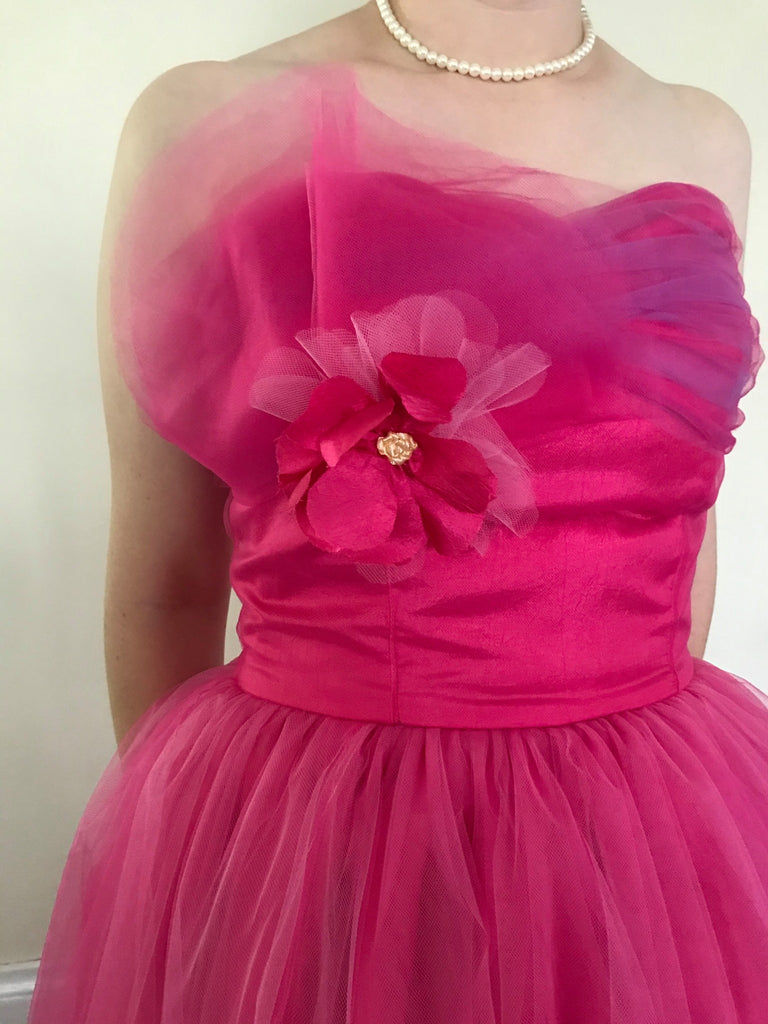 Congratulations to Heide for her entry as the finalist in the EvaDress 'Hollywood is Calling' Pattern Challenge! Her pink tulle dress is an amazing piece she created inspired by Doris Day in the 1953 production of 'Lullaby of Broadway'! As her sister posted on her behalf: 'Heide used the E50-9509 1953 Evening Gown Pattern. Three colors of tulle and handmade flowers. Heide took vintage couture inspiration and added a boned corselette.' Heide hit the challenge nail on the head AND out of the ball park with her couture techniques such as her boned corselette with waist line ribbon stay and...
---
• Alexandra Reynolds • 1940's • D40-4185 • dress • EvaDress Patterns • The Week in Patterning Storyboard • Threads Magazine • Vintage Patterns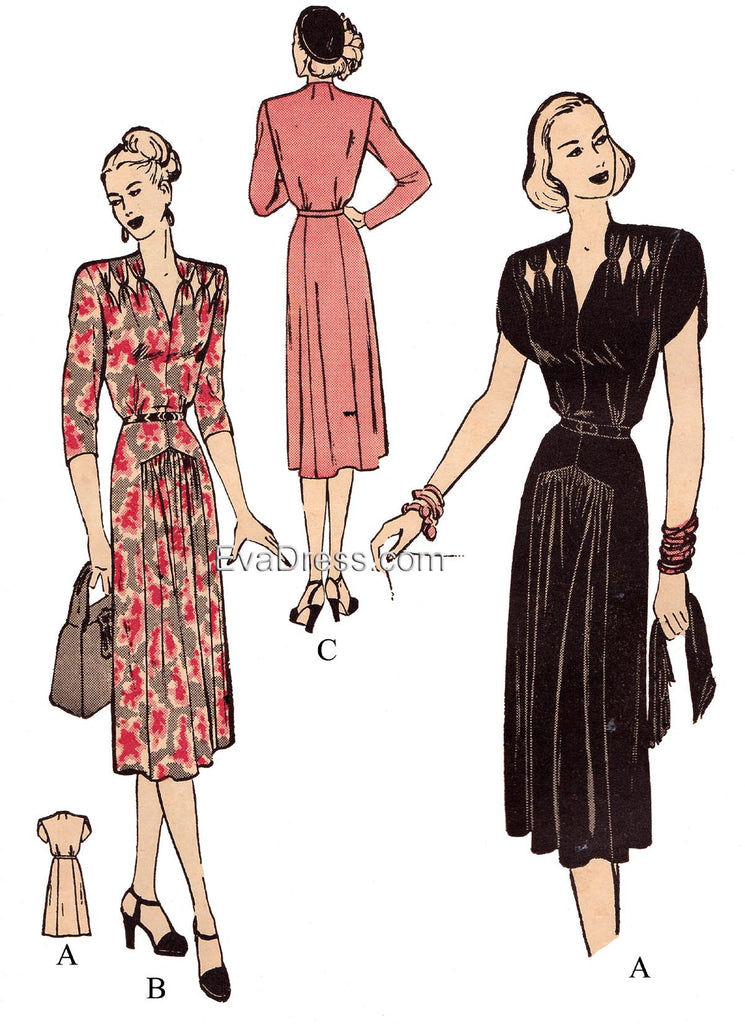 This little gem of a 1947 Butterick pattern is featured in Threads Magazine, issue #188 (Dec. '16/Jan. '17) Pattern Review on page 24.  So, I am making this post the pattern tour for it!  I issued it in my multi-size series last year for 32" to 48" bust:   The cut-out details at the front of each shoulder create a flattering, almost sweetheart neckline.  The original pattern instructs making these cutouts with narrow hand-rolled hems (illustrated below).  I noted in my instructions to face the cut-outs with silk organza, using narrow seam allowances to get stable, crisp openings. There are...