• Alexandra Reynolds • 1930s • bias • dress • EvaDress Patterns • evening • evening gown • formal • frock • How To • My Personal Dressmaking • Vintage Patterns • Vogue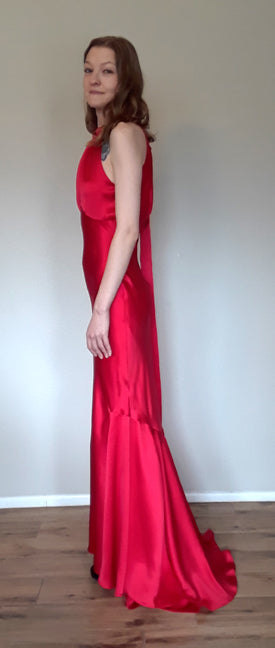 Just a little inspiration in the way of more extant examples paired with EvaDress Patterns! This example brought to you as a flashback to almost a year ago when Eva wore this gown for her 24th birthday on New Year's Eve! I had done a Patter Tour on this piece in April of 2019 you can read here: https://evadress.com/blogs/news/pattern-tour-1934-vogue-evening-or-wedding-gown-br30-6633?_pos=3&_sid=9d788c565&_ss=r   Sew the look using our 1934 Evening or Wedding Gown pattern, originally by Vogue:
---
• Alexandra Reynolds • 1940's • D40-359 • dress • EvaDress Patterns • re-sizing • The Week in Patterning Storyboard • Vintage Patterns • Vogue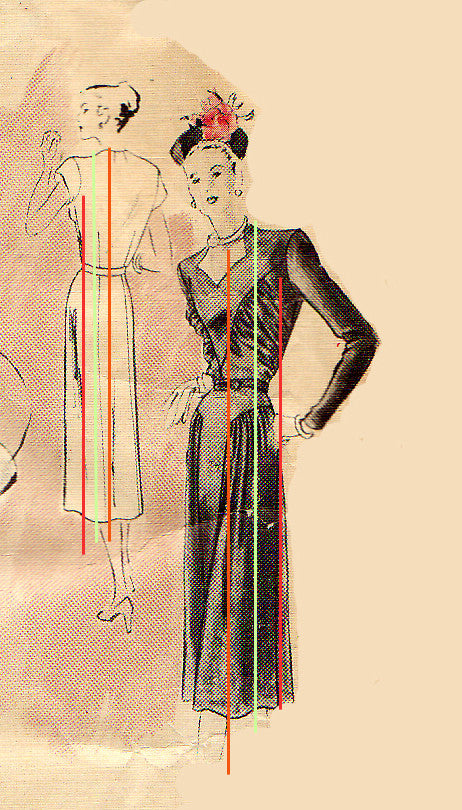 People ask about re-sizing patterns, so I thought I'd give a little about that here. The general rule I give in some of the patterns I offer is as follows (this example shows a 1947 Vogue Dress): To grade a pattern 'With a long straight edge, draw vertical lines down the length of each piece as shown in the accompanying illustration.  Make sure each line is drawn to coordinate with the placement of the lines you draw on each adjacent pattern piece (click images below for larger view).   Cut along these lines.  Then, take the total difference between the...